HOYT REAL ESTATE
Land & Home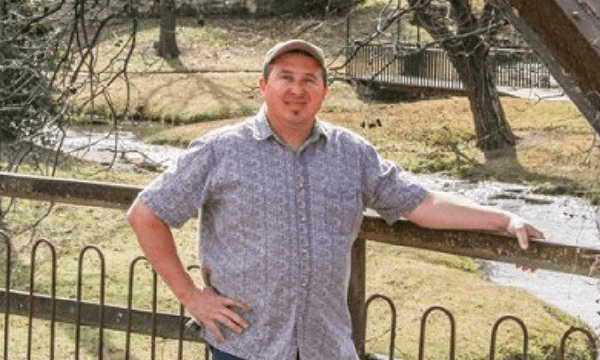 MY STORY
GROWING UP
Born and raised in Texas, with most of my life spent in the rural county of San Saba. Growing up here has been more like living in a very large neighborhood where everyone knows each other. I am not a cowboy but I am a full blood country boy. Hunting, fishing, dirt road trips, chasing armadillos, river swimming, camping, varmint hunting, Friday night football and country and western dancing. Those are highlights of my youth along with trying to impress girls. I finally impressed one enough to make her my highschool sweetheart and later my wife.
OVERCOMING STRUGGLES
Becoming parents as teenagers was never plan A. I dropped out of college to better support my wife and two kids (at that time). I had two years of college behind me and lots of challenges in front of me. We both worked in my family's printing business and managed to make ends meet for the next four years. In hopes of bettering our lives, we made the commitment to complete my college education on a part time basis. So after our third child, and ten years after graduating high school, I managed to graduate with honors from Howard Payne University with a business degree and minor in health care administration. I became a licensed nursing home administrator for the next twelve years.
BURN OUT
I ran four successful nursing homes during those twelve years but, ultimately, I burned out. I decided to get my real estate license and then took a "leap of faith" by opening up a restaurant with a business partner – my goal was to spend more time doing real estate once the restaurant was established. It turned out the restaurant was successful, but my real estate business wasn't – I discovered that success in real estate required my full commitment. After eventually burning out with the restaurant, I sold my half of ownership, got my real estate broker's license and took my next "leap of faith" as a full time Realtor.
THE ACCIDENT
My decision to focus on real estate proved successful; year after year, my business grew. In addition to real estate, my wife and I were fully committed to youth ministry. However, while taking a group of kids to summer camp, my wife of thirty years died in a tragic automobile accident. I chose to step back from ministry and begin piecing together a new life that came with lots of changes.
RE-FOCUSING
A few years later, I ended up re-marrying and I received two wonderful step children. We now have six grandchildren, serve in the youth ministry, and are building a new home out of a Grain Silo on our property in the country. I serve all types of real estate needs but I have a love of land and rural culture in high esteem so I specialize in helping people buy and sell land in Central Texas. It would be my honor and privilege to serve your real estate needs.
The Team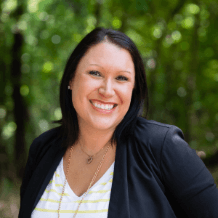 Brandi Allison
My name is Brandi Allison and I'm a life-long resident of San Saba County. Born and raised here, I know this area like the back of my hand! I absolutely love real estate and what I do! I get to meet so many new people from all over and I get to visit and find out what they are passionate about and what drives them. I love spending my weekends boating, swimming and riding jet ski's at the lake or camping at the river with my family and during the week traveling to and from my kiddo's sports events. We are a huge sports family and we go, go, go all over watching our children compete. I have a heart for serving and my drive is helping people find the property of their dreams! Whether it's a ranch, farm, water front or a house, I can help you find a property that you will truly be passionate about.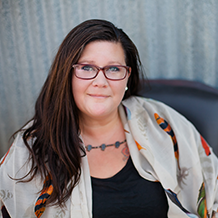 Sara Smith
As a fourth generation Austinite I moved to San Saba with the idea of getting my family out of the "Big" city to raise them in a small town and follow the family tradition of ranching.
While living in Austin I spent 10 years as a Property Manager, managing commercial and residential properties. These years have provided me with valuable skills I use daily in real estate negotiations, educating home and land buyers, and effectively marketing team listings.
Being a Texas native and real estate professional, I recognize and value the trust my clients place in me. I understand buying and selling real estate can be stressful. As a Realtor, I work hard to lower your stress level, make your experience as pleasurable as possible and strive every day to exceed expectations. My clients describe me as detail-oriented, proactive, knowledgeable and fun to be around.
When not assisting clients, I enjoy spending time with my kids and family, entertaining friends, visiting National Parks and working on the family ranch.
Living here has allowed me to understand and appreciate the many unique benefits of life in San Saba County with its unmatched beauty, culture, and amazing people! I look forward to assisting you in finding your piece of property here in the Hill Country.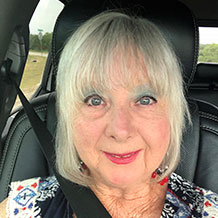 Janet Hoyt
My husband is a fourth generation businessman in San Saba. I moved with him to San Saba in 1975. We started our printing business from scratch and ran it until 2019 when we turned it over to our oldest grandson and his wife. Retirement wasn't for me, so I began working in my son's real estate office as manager and his assistant. That soon turned into wanting to do more and become more involved, I became a licensed agent.
The experience I have gained over the many years of being a business owner and running the business has given me insight as to the needs and wants of people. I enjoy working with people to help them be satisfied and happy with the decisions they have made in getting the best product and now I can apply this to their real estate purchase or sale.
I have enjoyed living here for over the last forty something years. We have seen our son and 3 grandchildren graduate for San Saba and now have great-grandchildren attending the San Saba School System.
I am currently the President of our local Rotary Club, I have served on the school board, served on the advisory board for the Llano Hospital, volunteered for the EMS, served as the Women's Ministry leader in our church. Presently I serve on the Praise Team at our church, and still have time to raise Miniature Schnauzers and have lots of chickens.
I am ready and willing to help you as you search for that perfect piece of real estate or sell property to obtain the best price possible.