HOYT REAL ESTATE
Land & Home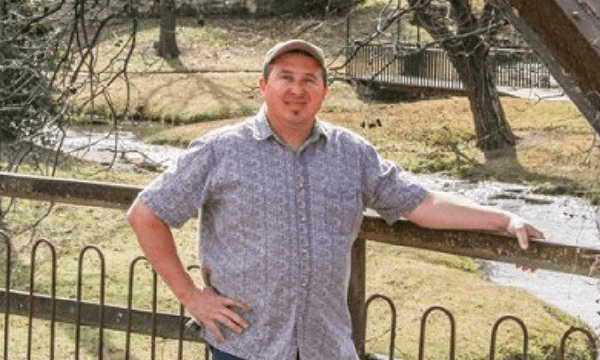 ABOUT HOYT
Buying and selling property are most often associated with the greatest investment someone makes and experiencing their life long dreams and desires become a reality. My job is to help people realize their dreams and manage the transition of their biggest investment. What a joy it is to be a part of someone's dreams coming true!
I absolutely love what I do for a living! It is TRUE that if you love what you do to earn a living then you feel as though you never WORK a day in your life. I have tried several careers and had great success but none fit me as well as real estate.
Why Hoyt
Education and Experience
Bachelors in Business Administration from Howard Payne University
Nursing Home Administrator for 12 years
Established and owned a Restaurant for 6 years
Certified land Specialist 2016
Real Estate Digital Marketer 2017​
Began my own Brokerage July 1 2017
Skills
Professional Photography to best represent your property
24/7 availability (subject to phone service and sleep)
Open honest communication
Social Media advertising
Exposure to the Multiple Listing Service – MLS
Exceptional internet presence
Integrity
Dedication
Connection to a variety of Experts
​
The Team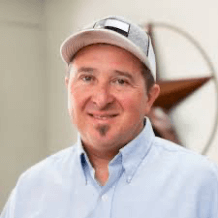 Deryl Hoyt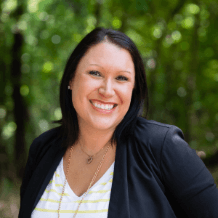 Brandi Allison
My name is Brandi Allison and I'm a life-long resident of San Saba County. Born and raised here, I know this area like the back of my hand! I absolutely love real estate and what I do! I get to meet so many new people from all over and I get to visit and find out what they are passionate about and what drives them. I love spending my weekends boating, swimming and riding jet ski's at the lake or camping at the river with my family and during the week traveling to and from my kiddo's sports events. We are a huge sports family and we go, go, go all over watching our children compete. I have a heart for serving and my drive is helping people find the property of their dreams! Whether it's a ranch, farm, water front or a house, I can help you find a property that you will truly be passionate about.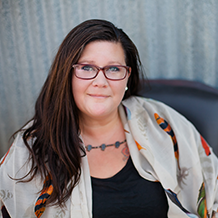 Sara Smith
As a fourth generation Austinite I moved to San Saba with the idea of getting my family out of the "Big" city to raise them in a small town and follow the family tradition of ranching.
While living in Austin I spent 10 years as a Property Manager, managing commercial and residential properties. These years have provided me with valuable skills I use daily in real estate negotiations, educating home and land buyers, and effectively marketing team listings.
Being a Texas native and real estate professional, I recognize and value the trust my clients place in me. I understand buying and selling real estate can be stressful. As a Realtor, I work hard to lower your stress level, make your experience as pleasurable as possible and strive every day to exceed expectations. My clients describe me as detail-oriented, proactive, knowledgeable and fun to be around.
When not assisting clients, I enjoy spending time with my kids and family, entertaining friends, visiting National Parks and working on the family ranch.
Living here has allowed me to understand and appreciate the many unique benefits of life in San Saba County with its unmatched beauty, culture, and amazing people! I look forward to assisting you in finding your piece of property here in the Hill Country.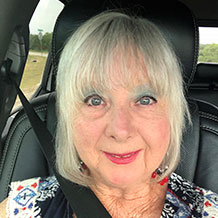 Janet Hoyt
My husband is a fourth generation businessman in San Saba. I moved with him to San Saba in 1975. We started our printing business from scratch and ran it until 2019 when we turned it over to our oldest grandson and his wife. Retirement wasn't for me, so I began working in my son's real estate office as manager and his assistant. That soon turned into wanting to do more and become more involved, I became a licensed agent.
The experience I have gained over the many years of being a business owner and running the business has given me insight as to the needs and wants of people. I enjoy working with people to help them be satisfied and happy with the decisions they have made in getting the best product and now I can apply this to their real estate purchase or sale.
I have enjoyed living here for over the last forty something years. We have seen our son and 3 grandchildren graduate for San Saba and now have great-grandchildren attending the San Saba School System.
I am currently the President of our local Rotary Club, I have served on the school board, served on the advisory board for the Llano Hospital, volunteered for the EMS, served as the Women's Ministry leader in our church. Presently I serve on the Praise Team at our church, and still have time to raise Miniature Schnauzers and have lots of chickens.
I am ready and willing to help you as you search for that perfect piece of real estate or sell property to obtain the best price possible.